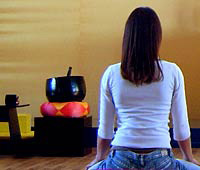 "Remote" Meditation and Dharma Discussion
Dallas Shambhala Meditation
12:00PM: Opening chants, Begin sitting meditation
12:30PM: Dharma Talk & Discussion
1:00PM: Close with Dedication of Merit

Everyone is welcome to join the meditation and dharma discussion.
Click HERE for more information about this event.
This session will be online using Zoom.
If you have never done this before,
you can click HERE to check Zoom out in advance.
Please connect early, to get settled in & start on time.

Zoom Meeting Information:
Meeting ID: 643 449 0648
Password: 516812
We hope you are able to join us!