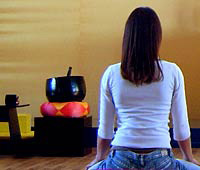 Virtual Sunday Sit and Talk
Join us for a virtual Sunday Sit and Dharma Discussion.
We will meet online using Zoom. If you have never done this before, please try it out in advance.
You are encouraged to join 10 minutes before 11:00AM for the program to start on time.
11:00 AM — Opening chants; Begin sitting meditation
11:30 AM -- Dharma Talk & Discussion
12:00 PM — Close with Dedication of Merit
You are encouraged to join before 11:30 AM to hear the full teaching and discussion.
We hope you are able to join us!
Zoom Meeting Information:
Meeting ID: 643 449 0648
Password: 516812