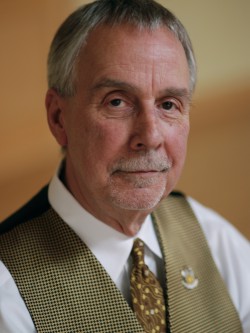 Sadhana of Kindness
with Acharya Moh Hardin
The Sadhana of Kindness
Awakening the Moon of Enlightened Society
In this special 1-day program, we will receive and practice the "Sadhana of Kindness", a meditation practice text that emphasizes ordinary kindness and exchanging self for other.
The lung, a "reading transmission" that provides permission or authorization to practice the Sadhana, will be offered Saturday morning and we will practice this together as a community until lunch time.
This program is open to everyone.
Program fee: $45 (includes breakfast and lunch)
Material fee: $20 (if you want to purchase the Sadhana)
Moh Hardin is an acharya or senior teacher in the Shambhala Buddhist lineage and lives in Nova Scotia, Canada. Moh served as Director of the Halifax Shambhala Centre from 1991 to 2001. Currently he serves as Regional Acharya for the Atlantic Provinces of Nova Scotia, New Brunswick, Prince Edward Island and Newfoundland, and the states of Texas and Louisiana. He visits the Shambhala Centers in these regions regularly, teaching and working with students. Moh is the author of "A Little Book of Love: Buddhist Wisdom to Bring Happiness to Ourselves and Our World."